Sep 11, 2020
What is VoIP??
In earlier times people used telephones which were supposed to operate through underground cable lines. It was considered the best invention of that period where communication was made through land phones. But with technological advancements, mobile phones have taken the market of communication.
The next level of revolution arises when communication is carried with the help of the internet in which the data transmission is done through internet technology. VoIP is the voice over internet protocol that uses this technology of the internet for communication purposes.
For your company to adapt to the VoIP phone Systems Dubai do contact Techno Edge Systems which is the best option to suit your communication needs in Dubai.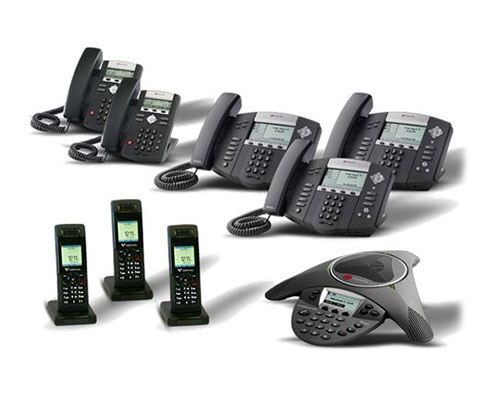 Reliable VoIP phone Systems in Dubai
VoIP phones have taken the communication business to the next level with its crystal clear sound quality. The versatility and their economic designs make VoIP phones one of the best devices to use for communication purposes in an organization. The VoIP portfolio of Techno edge systems is one of the feature-based, reliable, and user friendly. We convert Conventional telephones into VoIP phones just by using some additional accessories like adaptors which involve less money. The business which uses VoIP technology has seen a hike in their profits as communication is the most important aspect whether it is a B2B or B2C organization.
Why Choose Techno Edge Systems for VoIP Telecommunications in Dubai?
At Techno Edge Systems We provide our customers with advantage oriented business VoIP phones which give magnificent communication experience for your business. We install the best quality VoIP phones which give high definition audio for clear business communications.
Techno Edge Systems is one of the best suppliers of voice over IP phone solutions. We can provide our clients with different IP phone brands that match your business needs. We have with us Avaya, Cisco, NEC, Grandstream, Dlink, Fanvil, Yealink, RTX, Samsung, and many more. These phones offer enough features to keep your employees productive and have access to voice and data communications.
Many multinational companies have partnered with Techno Edge Systems for VoIP telecommunications. We have different VoIP phones according to your budget and needs as each business is different from the other.
Contact Techno Edge systems for VoIP Phone installation for your business in Dubai. We can supply and install VoIP phones anywhere across the UAE. Visit our website – www.pabxinstallationdubai.ae for more info.