Mar 19, 2019
VoIP is a technology that uses the internet to make and receive phone calls by using packets of data. They have become a force to reckon with in every industry today. Since their inception, PABX Phone Services for Business have grown and developed to an unimaginable extent and made lives so much easier. There are several reasons why VoIP Phone Services Dubai, are the best solution for your business.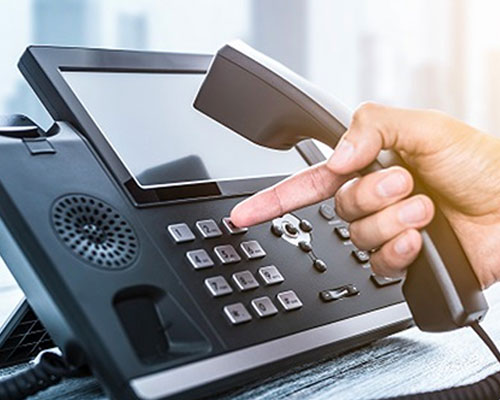 Below Explained about Few Reasons why VoIP Phones are the Best Solution for Your Business
1. VoIP Phones Save A Lot Of Money:
This is easily the biggest benefit of VoIP Phone services Dubai which is visible outright to anyone who switches to it. Due to the use of the internet and the ability to operate the entire system with a skeletal staff, even for the biggest of organizations provides a huge financial boost to any organization that prefers this system.
It does not matter whether the call is local or outstation, or event o a foreign country. The only charges that apply are regular internet charges and that's it!
2. VoIP Phones Are Very Portable:
The next best thing about VoIP Telephone Systems installation is the portability it affords to organizations. You can use any internet connection, anywhere in the world to log into your VoIP telephone and the connection will be assured. The location, geography, political scenario, nothing matters since all that is required is a data connection. Even while you are traveling, a regular speed internet connection can allow you to be in touch with your clients.
3. VoIP Phones Provide Immense Flexibility:
You can also use hardware like VoIP telephone adapters or VoIP converters to plug into your computer and use a regular phone as well for VoIP calls. These converters plug into your computer and convert signals that are emitted by a paired conventional phone into a digital signal, which is then used to make a VoIP call. You can also acquire a VoIP number which enables you to receive calls on the same number, no matter where you are.
4. VoIP Phones are Multi-Functional:
Another huge benefit of VoIP phones is that they are not just made for audio calls. You can conduct teleconferencing, video calls and whatnot using the latest technologies available to you today. This provides a seamless interface for communication with anyone who is even remotely required to keep your business running flawlessly. VoIP phones help you stay connected to your team no matter how much the distance.
Now that you are convinced about the importance of VoIP phones, contact Techno Edge Systems LLC on www.pabxinstallationdubai.ae  or Call us @+971-50-8740112 for PABX Systems in Dubai and place an order with us ASAP.