Feb 15, 2022
The Real PBX Cloud communication service is an all-in-one solution to meet all your communication needs without any installation and maintenance costs and operational inefficiencies of the traditional hardwired phone.
Hosted PBX setup (also known as Cloud PBX, Virtual PBX, or IP PBX) is flexible and integrates multiple communication channels to improve and enhance productivity, collaboration, and communication.
Hosted/Cloud PBX is a cloud-based, virtual PBX phone system that delivers secure, reliable phone service for a business or organisation using VoIP technology. A hosted PBX enables a small business telephone system to access enterprise-level features such as auto attendants and voicemail.
Hosted PBX is an ideal choice for start-ups, small-to-midsize, budget-conscious, or eager to take advantage of fully supported third-party system organisations. There is no physical machine installed in this setup. The entire communication is carried out using the SIP trunks technology. A few pre-configured IP phones are available for communication. The IP phones use the internet connection to make and take calls.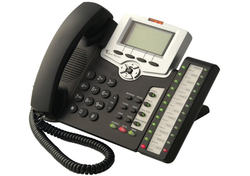 Real PBX Cloud Communication Solutions to Run Businesses from Anywhere:
PBX Cloud solution allows users to make and receive calls on their landlines, desktop, and mobile. With the ability to make and receive phone calls from any place having an internet connection, a new level of reachability in business telephony is achieved.
        Real-Time Call Notifications
        Advanced Call Forwarding
        Unlimited Extensions
        Conference Calls
        Call Queuing
Hosted PBX or Cloud PBX is a highly scalable, IP-based communication service route calls over the internet and allows multi-location businesses to simplify their communications and reduce capital expenditure.
Cloud PBX uses a single terminal to manage all telephone lines without altering the existing setup. The plug-and-play functionality of virtual PBX services facilitates customized call routing without the need for a new setup.
Real PBX Cloud solution offers flexibility to adjust according to the needs with existing set up in a cost-effective way.
A secured communication network ensures call clarity. It provides elegant communication by zero maintenance and setup costs. The incoming calls are routed to reach any employee located at a remote location. Real PBX Cloud communication is flexible, secure, superfast, and scalable mode of business communication that connects the entire workforce and monitors their progress through a single dashboard.
Adding new devices into the Cloud PBX communication network is easy, and it is possible to add features to the phone system with ease. The changes are visible on the dashboard and can be modified as needed.
Techno Edge Systems LLC offers quality Cloud PABX System in Dubai. We offer PBX phone systems from reputed telephone companies to enhance the communication network of your organisation.
Visit www.pabxinstallationdubai.ae for quality PABX Phone Installations in Dubai.